FREQUENTLY ASKED QUESTIONS
These are some of the most common questions we receive about our apps and services.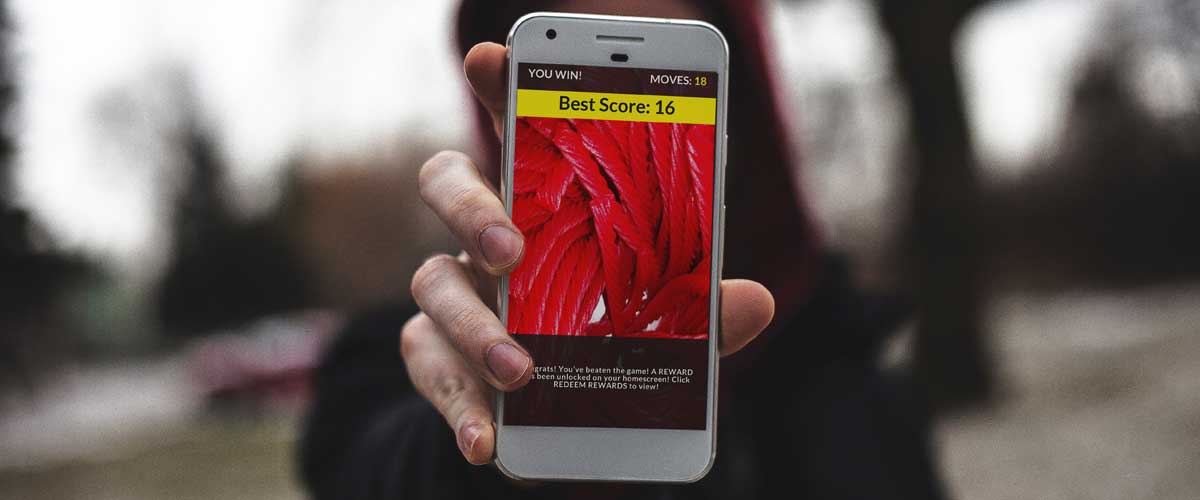 Q:

Can we change images and videos once the app is completed?

A: Yes, but fees will apply. You get one free set of changes to the app before the final version is placed in the Apple and Android App stores. You will be provided a sample Android version for testing purposes.
Q:

What photos should I choose?

A: The photos scale automatically to the size of the screen. Background images should be 2048 wide x 2732 high or larger with a similar aspect ratio. The square images required for many modules should be at least 342 x 342 pixels in size. They will be displayed as large as can be at all times. If you would like the subject in the photo to appear larger, try cropping out the space around the edges. The background photo for the home screen and the "Game Completed" screen in the Skinnable Memory module needs to be in portrait format. The file type apps use for photos is PNG or JPEG, which is very good at making large photos look good on smaller screens. Unfortunately no photo format can make a small photo look good on a large screen. Photos are as large as the initial image and the size of the phone or tablet screen allow. More information is available in our Art Requirements documentation. Just send us an email and we'll get you a copy.
Q:

Does the end purchaser own the code for the game?

A: No, they own one particular instance of a game with the art, text, and other information you provided compiled as a part of the game. That copy of the game is yours and can be downloaded an unlimited number of times. The actual code is owned by Cascadia Custom Software.
Q:

Do you own or hold any rights to the media we provide for the app?

A: We hold no legal rights to any of the photo, graphic, or text assets you provide to us. The actual code is copyright 2017 Cascadia Custom Software.
Q:

What are the requirements for the logo?

A: Please refer to our Art Requirements documentation for details and advice on making your app look as attractive as possible.
Q:

We want something you do not currently offer, could you create it?

A: Yes, but depending on exactly what you are looking for Cascadia might not be the best option for you. Please reach out to one of our distributor partners with as many details as possible and we'll offer a cost estimate. With Cascadia, the cost of developing the core of the app is already paid for, but developing anything for mobile devices is a very expensive process and the cost of what you are looking for might be higher than you anticipate.
Q:

Is this service available for both Android and Apple Devices?

A: Yes, your app will appear in both the Android and Apple app stores. Uploading the app and getting everything set up is included in the price. You simply create the Apple and Android accounts and we manage the entire upload and approval process for both stores.
Q:

Can your products be labeled Made In The USA?

A: Yes. Every part of the apps we offer are created and compiled here in the USA.
Q:

Do you sell direct to businesses?

A: We only work with qualified partner organizations in the advertising, marketing, creative, and design industries. If you own a business outside of those fields, we'll be happy to refer you to one of our partners. Just send us an email or give us a call.
Q:

We've had an app designed that was rejected by Apple. Will that happen with you?

A: Apple is very particular about what they allow to appear in their app store. The first step in placing an order with Cascadia involves us evaluating the suitability of the end client and chances of being approved by Apple. Our apps feature the smooth, responsive design and animated features that Apple looks for when approving apps, but your client provided assets need to be top notch as well. We suggest using all of Cascadia's features, especially the coupons and games. We won't take a project without an incredibly high degree of certainty Apple will accept the finished product. In the unlikely event the app is rejected by Apple, there will be no charge and all deposits will be refunded in full. We'll even reimburse you for the $99 fee for the Apple Developer account. If you'd like us to take a look at a client before you offer them our service, we will be happy to do so.